Grow Your Skills and
Kick off Your Career
Internships
At least twice a year Vail canvasses leading universities to select a diverse group of aspiring technologists for our internship program. In general, Vail seeks students with a Computer Science/Engineering background but also looks for exceptional talent with the right experiences and a passion for software development.
Vail's Interns are given a chance to work in collaborative teams with mentorship from experienced senior developers to help tackle a forward-looking product development challenge with production-level potential. Between 5-10 interns are hired every summer with the opportunity to be considered for full-time employment upon completion of the internship program.
Product development teams generally incorporate people with skills in Web Development, Systems Engineering, Network Operations, Quality Assurance, Systems Administration, and Marketing.
Take the time to find our booth at your next career fair! If you want to be a Vail intern, but don't see us coming to your school, tell us a little about yourself at internships@vailsys.com so that we can reach out to you individually.
At-A-Glance
10-12 weeks long
5-10 interns
Mentorship from senior software developers
Excellent intern to full-time retention rate
Current Internships
If you don't see an internship that's right for you, please contact us at internships@vailsys.com
"It's full-fledged coding projects and the interns are delivering real code to create software solutions for real-world problems."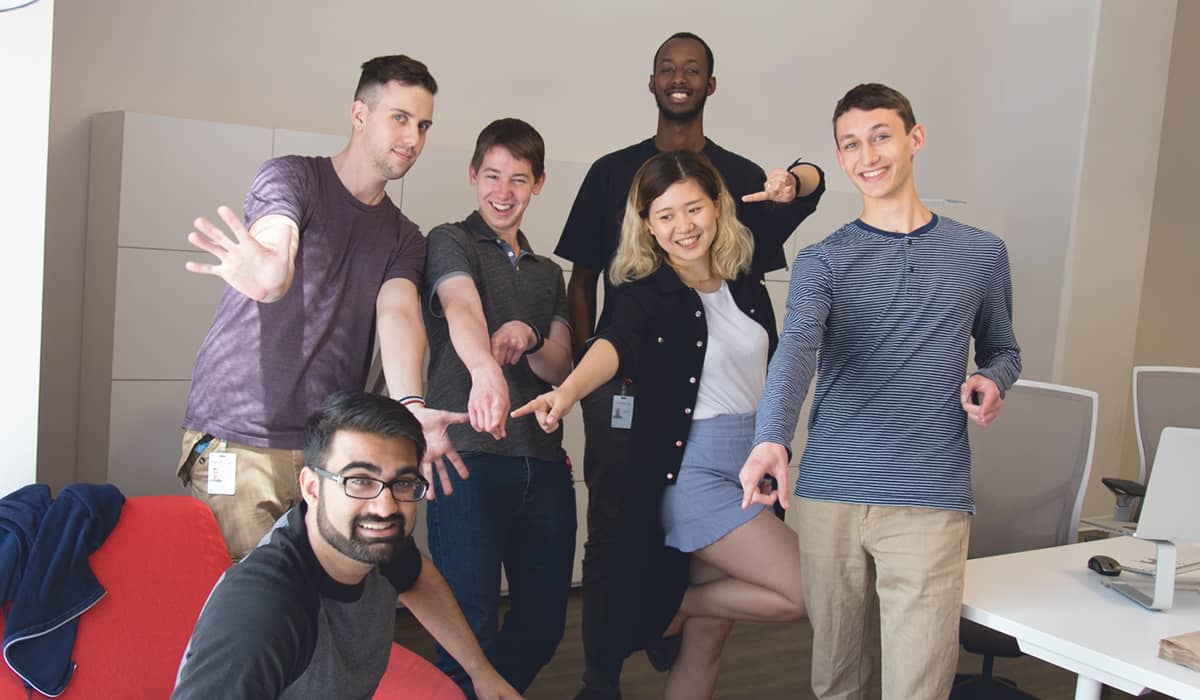 Experiences
"I enjoy the collaborative environment here at Vail. This internship has been a great learning opportunity and I have learned something new every day."
"I interned two summers at Vail as a web development intern, where I discovered my passion for frontend and graphic design. I started full-time just over two years ago as a designer and UI developer."
"I chose Vail because I really admired the company culture and I knew that I would have a better chance at learning and developing my career because of the engaging projects and suitable work atmosphere."