Mission
At Vail we develop innovative technology to enhance the way people communicate. Our mission is to create business value for our clients and growth opportunities for our employees by developing solutions that inspire people to interact freely and authentically.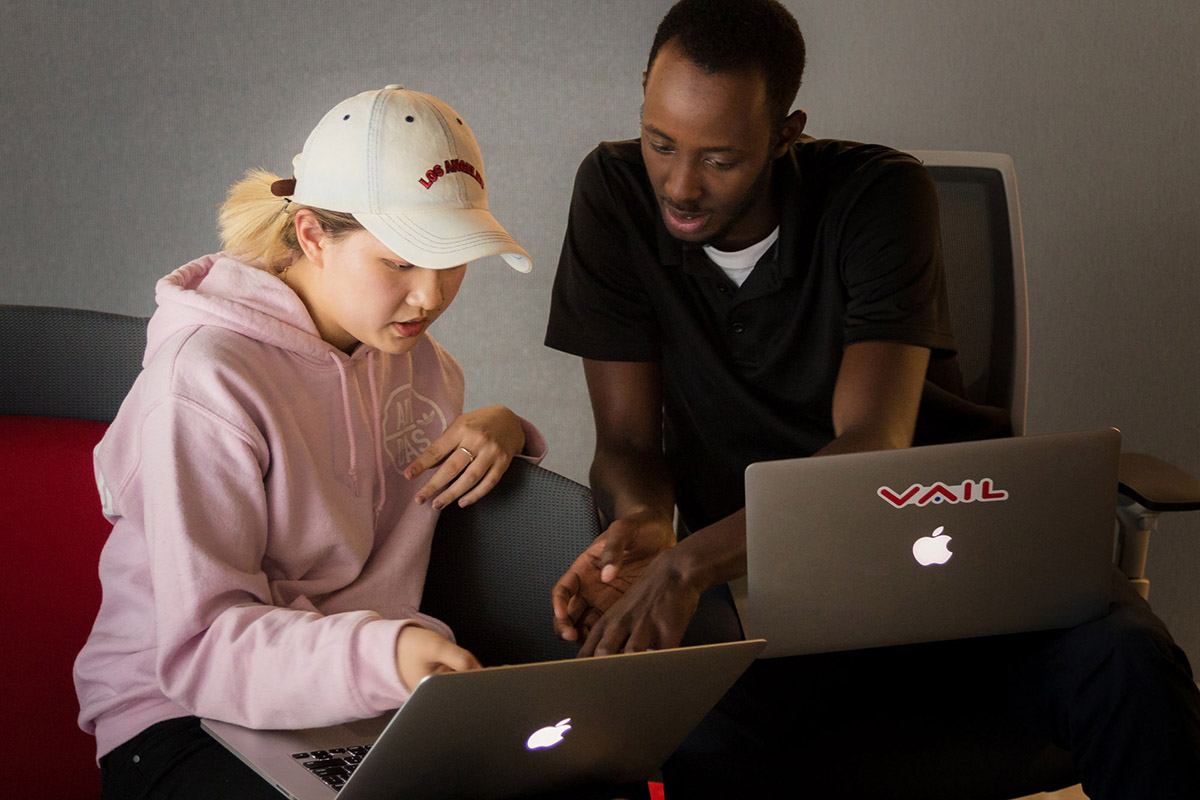 Values
We cultivate long-term client relationships
We solve business problems with innovative, solution-appropriate technologies
We appreciate individuality, encourage collaboration and foster employee growth
Continuous Learning
We are constantly learning. That's why we organize hackathons, workshops, and book clubs, and encourage continued education via courses and seminars. Bringing great minds together is important for our success, so we hire people with diverse backgrounds, stay active in our fields, attend conferences, and are always learning from our peers.
Social & Community
Care and commitment to our team members makes our company stronger. We're an interactive community – we sponsor runners in the JP Morgan Chase Corporate Challenge, the annual Vail Ringers summer softball team, and Team Bright Side members competing in the Chicago Triathlon. You'll regularly find cross-team groups of employees attending LifeStart Fitness or EFT workout sessions together or heading out to happy hours downtown. Our game nights and annual holiday party give employees even more chances to spend time together.